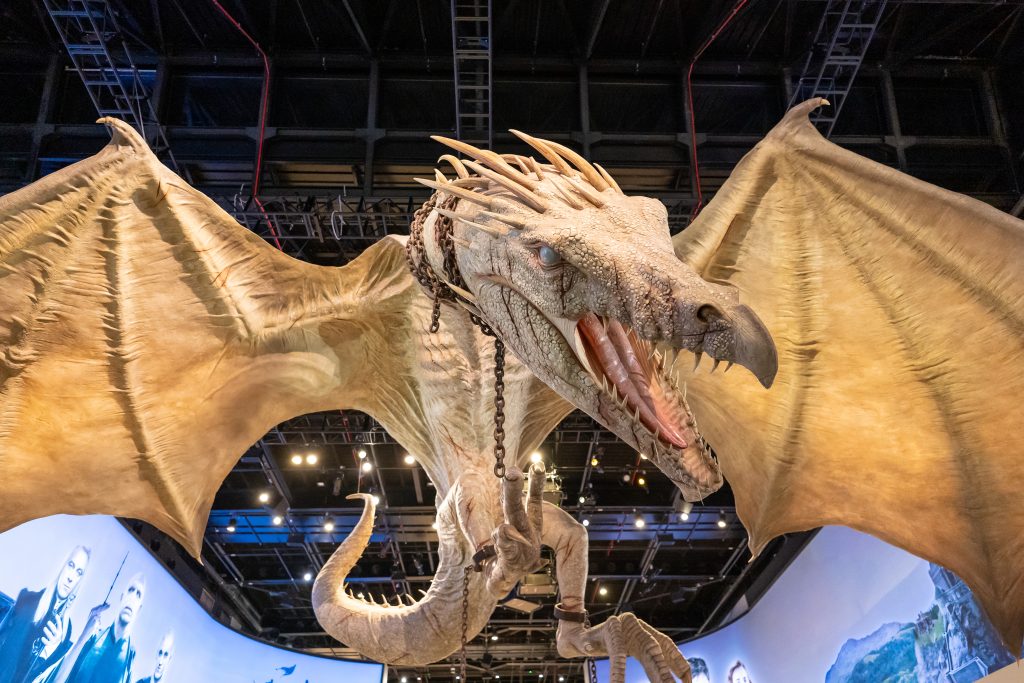 Wow, it's been a while since I last posted a blog entry. What better time than to post than about this incredible experience of movie making history. The Warner Bros Studio Tour in London, Making of Harry Potter.
Since Harry Potter's inception, the stories written by J.K. Rowling were to become a somewhat Beatles Mania of the 00s in book form. Readers from across the globe consumed the pages of the Wizarding World. Meanwhile in London, the book lay at the bottom of a pile in the office of the producer David Heyman at HeyDay Films. David's process was to put priority books at the top of the pile, read them through and consider whether they were worthy of being pitched for a next blockbuster production.
Nisha Parti, a film assistant was handed a number of books from David's Goliath pile. Helping sift through the titles on what is a continual cycle of activity for producers like Heyday Films. Nisha was immediately gripped by the Wizarding World of Harry Potter. She delivered her verdict to David and together they thought they could be on to a "modest British film". I don't think anyone was prepared for what it has now became.
The Warner Bros Studio Tour now operates in 3 locations to date, London, Hollywood and recently opened as of 2023, Tokyo. And so, like the Potter-head I am, a pilgrimage was inevitable, I am just embarrassed it's taken this long!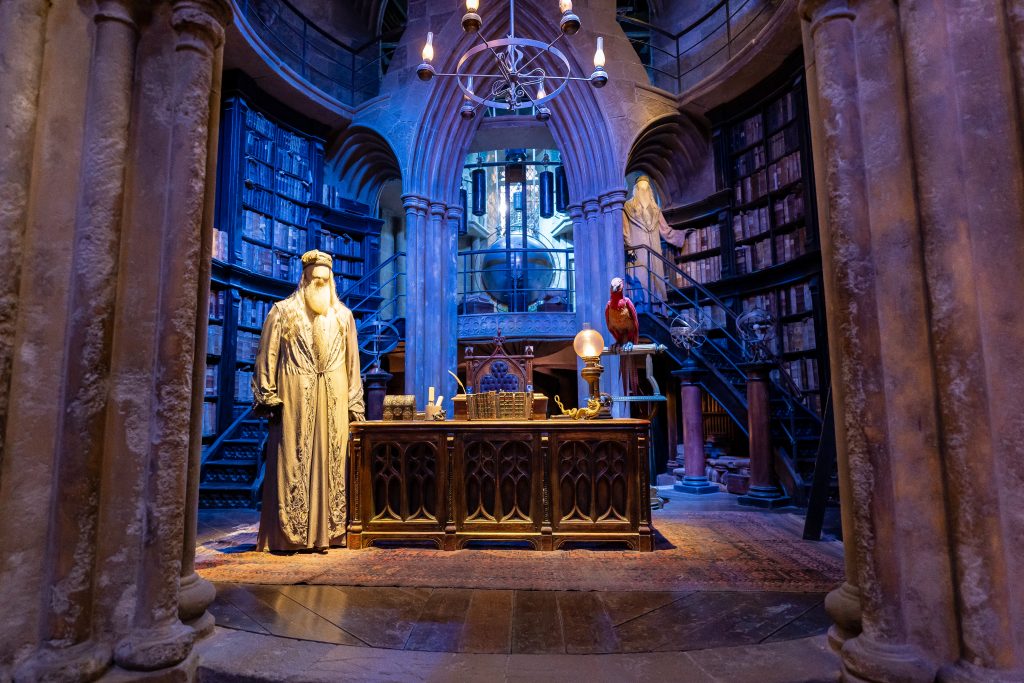 The experience was every bit as immersive as I hoped. With sets dripping with the smells and feel of walking onto those movie sets, and nostalgic feeling filling my veins from the movies. I was there, I was amongst the production, I was witnessing what had taken place to produce these mammoths of cinema all those years ago.
I often wonder when visiting places like this, have these outfits been washed. Is the essence and sweat of Alan Rickman really in this building. Maybe there's still living residue of one of the finest British actors to have ever lived?!
From the very start, I was treated to the grand opening. At aged 36 to the day I was invited to open the doors to the Great Hall, accompanied by two companions who shared the same birthday… one aged 6 and the other 10, a stark contrast and certainly a somewhat embarrassing moment, alas! I was immersed and joyous as the doors swung open to reveal the ebullient view that lay ahead.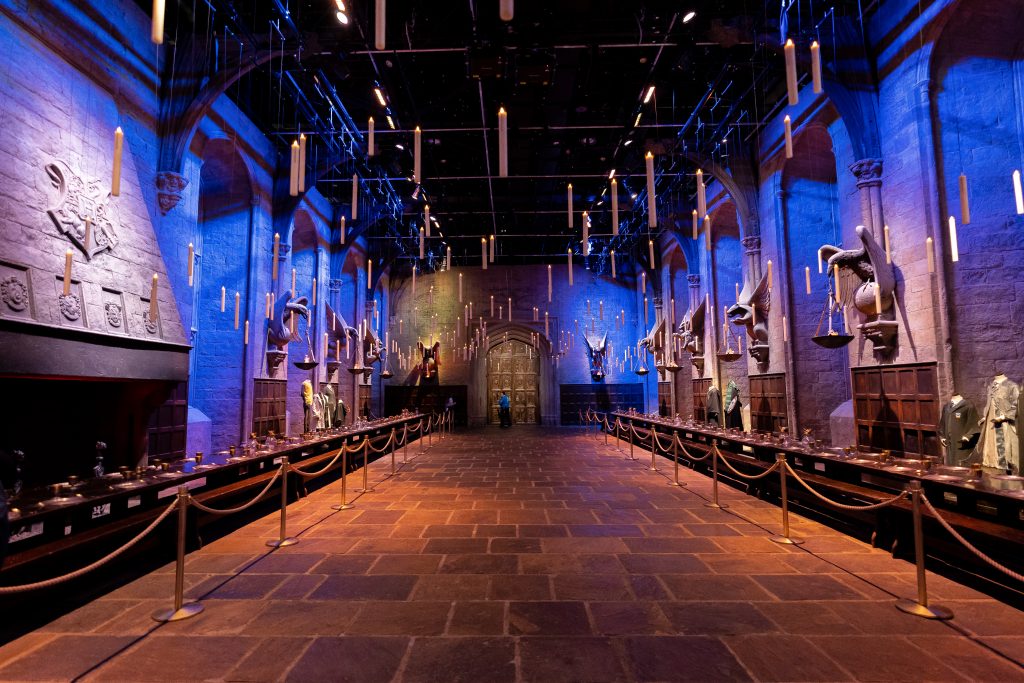 I'm sure you have seen plenty of the videos and photos of people riding a broom? I was skeptical that this was a little bit of a gimmicky experience. Green screen is often a staple money maker of attractions. Little was a prepared for the release of excitement and the thrill of the enthusiastic direction from the team member guiding me through this experience. I was in it, I was aloft not a plastic contraption, but a broom on my way to Hogwarts! Thoroughly worth it, and 100% something I'd recommend you take part in on your visit.
Anyway, here's some pictures of this epic experience. Go see it! Immerse yourself, let yourself be free in the moment of wandering through the exhibits and experiencing the feeling of stepping onto the set in the moment of your favourite scenes, and for the love of anything holy, get on that broom and ride away!!
Although, I'd have liked some real fire from the Gringotts dragon 😉
Make sure to book your tickets now for when you intend on going as they move FAST, chances are at the point of reading this, you're likely not able to visit for a number of weeks! So get your tickets now!
Also check out a video of my trip on the Dan's Quest Nest YouTube channel here.