Voice Over Acting - Animation - Commercials - Narration - Video Games
Dan Pye, is a Voice Over artist, and has been working in the media and broadcasting industry since he was 14 years old. He's provided voice overs for a huge range of productions from; commercial voice overs, continuity, video games, animations, radio station imaging and more. Dan has worked with some of the worlds largest brands, such as Universal Studios, BBC Television, Channel 4, Asda, Amazon, The Co-op, Telefonica, Hard Rock Cafe, SiFi Channel and much more. Every jobs takes him into the shoes of a different character, and that is one of the things he loves most about voice acting. Transporting to different worlds, and characters in nothing but a breath of separation.
Dan is a busy full time voiceover, working daily from my broadcast quality home studio. 99.9% of the jobs I get are turned around within the same day, and can under some circumstances be within the hour. Dan works strictly with priority so if you need something recording broadcast quality quick and easy, I can do it.
To download any of the following samples, simply right click and "save as" or "download" depending on your browser.
Commercial Reel
Geordie Voiceover Reel
Narration Reel
RAW Sample
Geordie Voice Over
Corporate Narration
Radio Imaging
Continuity Reel
Gaming Reel
Dramatic Reel
"Dan is great to work with - professional, friendly, and asks the right questions to make sure he's delivering the right read for your project. Dan's voice is incredibly versatile too, making him a great choice for a whole range of stuff... from characters to corporate!"
For more video voiceover samples of work I have done, please head back to the main page, or click the link above.
Voice overs can often be made available within the hour!* with ISDN lines, ipDTL, Source Connect or WAV or High Quality MP3 Delivery – Get in touch today, and lets bring your next project to life!
Coming 2021 - Lost in Random
I play a number of characters in this up and coming title from Swedish game developers Zoink. Check out more about here.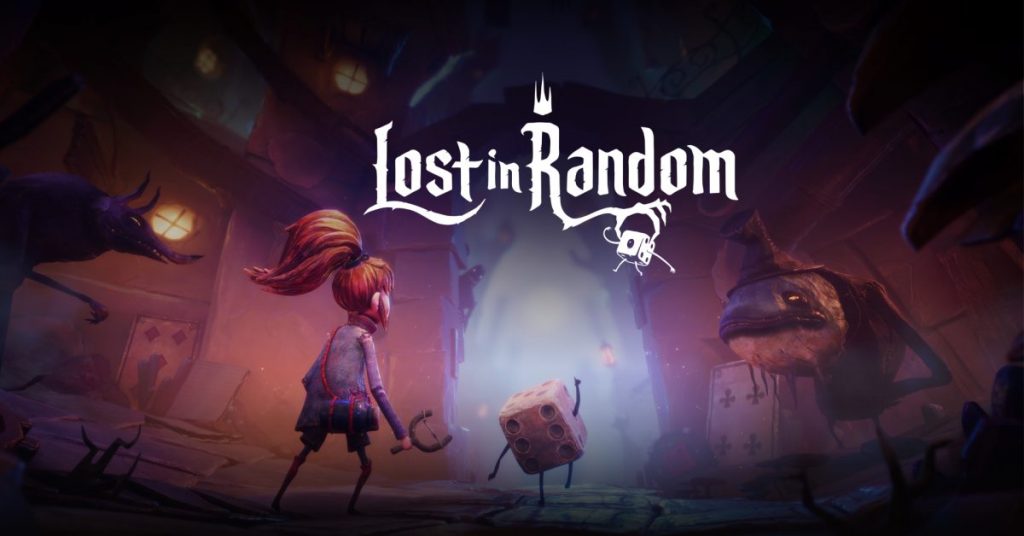 I have a range of character voices which I am very competent in performing, I love working on character development, by understanding your vision for the characters background, look, and emotional state, to develop a suitable voice. I was educated in the Theatrical Studies, Media and Arts at Newcastle College and University. I also have a history of voice acting animations, from cartoon animals and other animated character voices. I can translate a script and work with you to bring it to life, and add the icing to the cake that is your next production.
Recent and current training and mentoring with Peter Dickson and Hugh Edwards with their professional voice over training program "Gravy for the Brain" has been a huge help, I am also member of the Voice Over Network whom I owe so much to, for the continual support, training, and mentoring I receive from such a wonderful family of Voice Overs.. I take continual critique and training very seriously, so I invest what I can when I can on building on my voice over skill set.
Natural Voice and Narration; Geordie / Northern British (sample here)
Characters and Accents; From typically British spoken to a wide range of regional accents and character voices, suitable for Gaming Voice Overs, Dramatics, Animation and more.
I am typically ready to go within the hour, pretty much any time of day and evening, with turn around possible within the hour, and delivered in your required format via email, dropbox etc. ipDTL, Source Connect and ISDN lines available.
EQUIPMENT Recorded in high quality via Sennheiser MK4 through FocusRite Scarlet 2i2, in my Durham Studio, travelling auditions recorded on Apogee 96k MiC.
ISDN Lines Available on Request
Call Dan today for an instant audition on 07519 556 248 or email voiceover 'at' danpye 'dot' com
Click here to hear my latest Voice Over demo read more about Dan's Voice Overs here
Voices available within the hour*! 9am – 11pm BST/GMT
*Subject to requirements and delivery method. Price may be higher for fast turn around.
Find me on Sound Cloud