Walking through stores, sometimes you may hear those announcements play every now and again, "in store today, you will find our great selection of…" sometimes they are voiced by in store staff, and sometimes they are pre-recorded.
As one of the voices of Asda Stores nationally, and a number of other national chains and smaller independent retailers and cafes, in store announcements is something I work on weekly. My approach is natural sounding, characterful, and less what some may call "voiceovery".
When guests visit your store, they are met with your visual displays, menus, and friendly customer service associates, what they hear audibly in store can be a huge influence on both their decisions they make during their visit and how comfortable they feel in a professional sounding environment.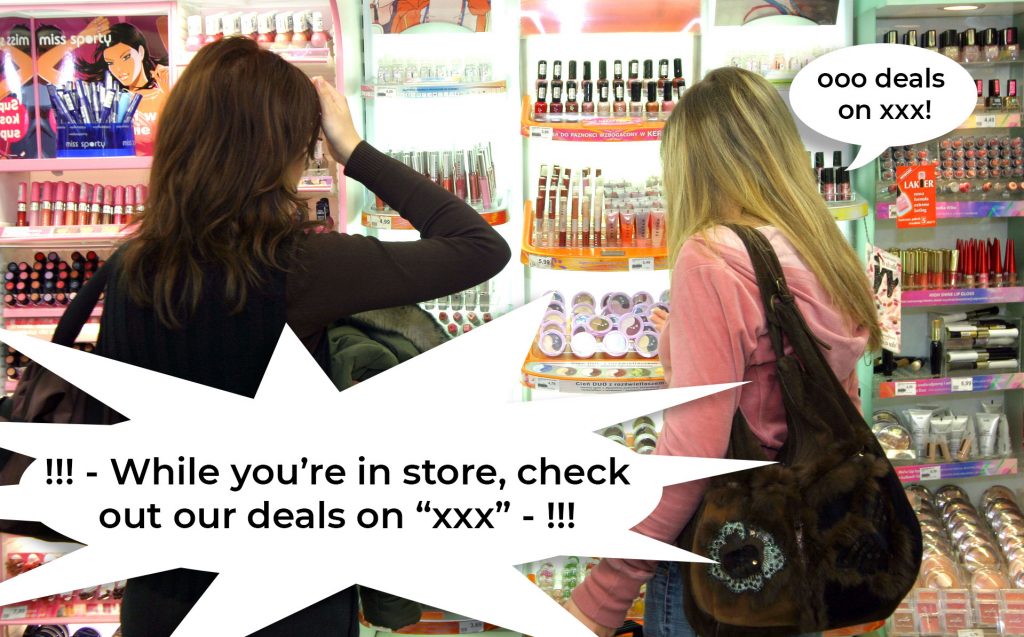 Customising announcements to play within a playlist of music on your favourite media player can take you from sounding like every other store, to elevating and reenforcing your brand messages.
Firstly, the multiplier effect is one of the strongest pieces of marketing secrecy, mentioning something to a customer subconsciously means they are more than 10x more likely to read an advert appropriate to what they've heard. For example, if you say "Cheese burgers now 99p" and then you have a big banner that reads the same, your customers are more receptive to the words and are more likely to take action on them.
Secondly, when guests hear your brand name and messages mentioned in store, it makes them feel like you have made extra professional effort in their experience in store, and that you take pride in your brand. Little touches like this are crucial for the perception your customers have on your store or cafe.
Personalising your audio output is cost effective and simple. My service can include scripting, voicing and production of the final announcements, and I can offer advice on how best to play them. Contact me today for more information and for a no obligation chat. Even if you chose not to use me, it's always great to talk.
Services can start from as little as £25… get in touch today.