Email
voiceover@danpye.com

Phone
Tel: +44 (0)7519 556 248
Skype: danpye
Source Connect NOW: danpye
CleanFeed: danpye
Zoom: danpye
ipDTL: danpye
Available 0600-2200 7 days a week BST/GMT
If you prefer to deal with an agent, please contact my agent at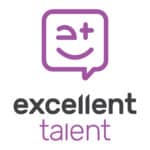 Excellent Talent on
+44 (0) 3452 100 111
How much do you charge?
Please give me as much detail as you can and get in touch via phone, or email. Commercials for radio, TV and web carry various usage charges, and some are at a flat rate card cost as per industry standards. Corporate videos, and other services often carry a Basic Studio Fee (BSF) and where required, usage or license fees. I do try my best to work to your budget, so please do get in touch and we can chat it through.
What service do you get?
An easy, professional service based from many years of experiences in both business management and broadcasting.


A choice of directed or self recorded broadcast audio delivered same day, or booked in advance.


Timely, reliable and trust worthy service with understanding, passion and care in every job I do.
When can you have it done?
I am based from my home broadcast studio daily so I am generally here ready to take your call or email.
99.9% of the jobs I do are turned around in 24 hours, often within even 1 hour. I work hard to pride myself on my reliability.
Recommended VO's
DAN PYE VOICE OVER, IS A TRADING NAME OF POLARIS ENTERTAINMENT LTD (11541272) WOODLAND RD, DARLINGTON, DL3 7BJ