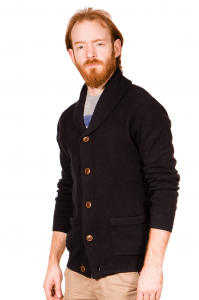 Dan Pye – Voice Artist and Actor
Voice over artist and performer. Previous experience includes; BBC, Universal Studios, Currys PC World, UKRD, Barclays Premier League and more.
I am a Northern based professional voice actor, with access to a high quality studio in the North East. I specialise in character voice development and creation. My natural speaking voice is subtle Geordie, friendly, warm, relatable, guy next door. I have a large amount of experience in voicing commercials, corporate narration, and public speaking. I am a STEM Ambassador and present talks weekly at Kielder Observatory, a visitor attraction in the North East.
I have a huge passion for animation and video games, so much so that I used to own a comic book and gaming cafe with the theming of comic books and gaming! My inspirations are Charles Martinet, and as a silent mentor to my career, he is someone I regularly lean on for advice. I was trained as an actor in amateur stage from a young age and went on to study theatre at University, after studying Film and TV Production at College.
Previous clients include the BBC, the Coop, Amazon Audible (commercial), Universal Studios, and Barclays Premiere League.
Natural Voice and Narration; Subtle Northern British
Characters and Accents; From typically British spoken to a wide range of regional accents and character voices, suitable for Gaming Voice Overs, Dramatics, Animation and Characters and more.
Physical and Measurements
Hair: Red/Ginger
Trimmed Beard
Body Hair, plentiful…
Height: 5′ 10″
Chest: 36″
Waist: 30″
Leg: 32″
Dan was also one of a small founding team of NE1fm still broadcasting today on FM throughout Newcastle and Gateshead, as Vice Chairman to the Board of Director of Community Broadcasting Initiative Tyneside from 2004 -2007.
Specialising in voice over work and radio presentation and commercialism, Dan has a great northern British narration voice, which is flexible and dynamic for many roles. Working in the past with the likes of BBC, National and Local Radio Stations from Bauer Group, UKRD and other big brands such as USN, Universal Studios, SyFy Channel and more.
Here's my Geek Code
—–BEGIN GEEK CODE BLOCK—–
Version: 3.1
GB dpu s:– a- [email protected] U P? L++ !E—-? W+++ !N !o- K–? !w– O+++ M++ V PS— PE+ Y PGP+ t+++ 5+ X+ R tv+ b++ DI– D+ G e()> h—>— r++>++ y+