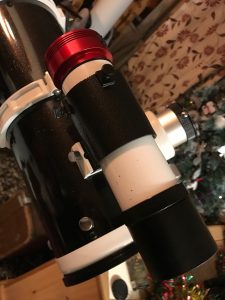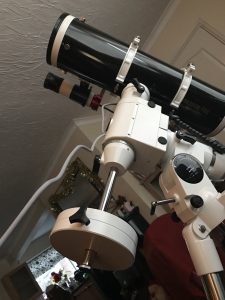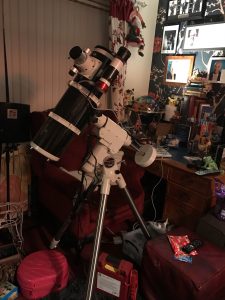 Let's get started with Autoguiding your scope with the ZWO ASI 120 MC-2, your HEQ5Pro and Mac. These blogs are likely to be slightly out of order, but I can change this later! I wanted to start with my experience setting up my ZWO ASI 120 MC-S CCD Camera and Autoguider. Here's my set up;
Sky Watcher 150PDS
HEQ5 Pro with SynScan
Sky Watcher 9 x 50 – 180mm Finder
ZWO ASI 120 MC-S
Apple Mac Book Pro running PHD 2
Setting up the scopes polar alignment I'll get to in another post, but for now, here's how I set up my ZWO ASI 120 MC-S with my Mac and PHD 2.
Firstly connect the ST4 cable from the CCD Camera, to the Autoguider port on the HEQ5Pro, and connect the USB 3.0 cable to the CCD Camera and the Mac. So it should just be the one cable connecting your Mac to your Scope Set Up. Now install EQMAC, get the latest version of the software here; http://eqmac.hulse.id.au/ and open the software, then download PHD2 here; http://openphdguiding.org/ and open that. Once open, calibrate your set up, by clicking the USB icon, select ZWO ASI camera, and Mount option "on Camera", that's the im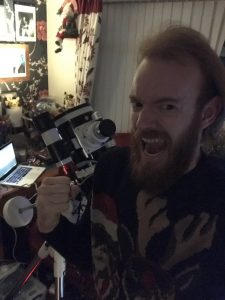 portant part… It took me a number of hours to figure that out… That should be it for now. Test that it works by heading to the Manual Tracking option, and move your scope a little.
Tracking seems fairly simple, though I am yet to use it properly! Set the camera to Loop by clicking the circular arrow buttons, and then select the brightest star in the image. Make sure you have ran the darks wizard to help reduce noise etc. Then click the target looking icon. It should then begin auto guiding based on the location of that star. Good luck!
Next we will be moving to look at photographing with guidance to see what happens!