About DanPye.com
Welcome to DanPye.com, the professional website outlining the services and portfolio of Dan Pye Specialist in Developing Businesses with superior Website Design and Building with SEO for County Durham, Darlington and North East England, and new and exciting ways to engage and interact with your customers. I also specialise in design work, eBay listing improvement, presentation for projects and public speaking, You Tube Videos for product demonstrations, Voice Overs and so much more. My aim and passion is to get your customers talking to you, seeing you and loving you. I go through a process of identifying you customer and what makes them tick, giving them what they want, as well as much more added value, such as demonstration videos, and educational videos to define you as the expert, which in turn build that all important trust you need from a customer to get them into your Sales or Experience Funnel.
Website Design County Durham & Darlington
I currently work on select projects mostly for Website Design in County Durham and Darlington and boast some international clients on my portfolio both from scratch and existing sites, which need a little more depth to them, more engagement and most importantly more conversion. I am a big fan of producing videos for you customers to see you, and understand what you do by looking you in the whites of your eyes. I believe it helps give your business a face, and makes them feel like they are really shopping rather than just browsing the web, it also helps you stand out in a crowd, most business owners and online stores are faceless, people don't like getting infront of a camera and showing off their business, but you know what, why wouldn't you want to show off your business, it's YOURS and it's incredible. So let me help you make that all important difference and really change your business' impact on the web, and to your customers. I tend to work only with a limited amount of people at any one time to really focus on your business and your customers, it also means I dont fit the mould of the usual Web Designer. So hurry and call me, or email me now, and I'll gladly guide you through how we can make a difference to your website design, and impact whether it be in County Durham or Darlington or anywhere else in the North East of England.
DanPye.com is a provider of high quality web design, audio production and consultancy services for Professionals, Retail, and Broadcast Media Industry. This covers a wide range of Businesses from Radio Stations to Data Transfer companies and Website Shops and Small to Large Businesses. Currently DanPye.com only takes on specific projects. For more information please get in touch.
We provided a high level of customer experience building, knowledge, ideas, hands on management and processing, aswell as production and marketing ideas.
Solely in the past DanPye.com has been known for producing Voice Overs and Production for such as Universal Pictures, website videos, switch boards, radio adverts, radio presenting and much much more! This expansion comes from Dan's passion to give back to businesses what he has learnt in his career which he believes can greatly benefit the client, customer or businesses we look after on a daily basis.The Dan Pye difference is that we take each individual business, look at your customers and how they engage with your business, and develop websites, ideas and processes around that. We then analyse each target customer group, look at your opportunities that you may never have noticed or searched before, and work on strategies to get to those customer groups and engage with them.
If Dan doesn't know the answer or can't help, he looks to a wealth of industry contacts available on hand, to find the
answer or help to achieve your business needs, goals or desires.
About Dan…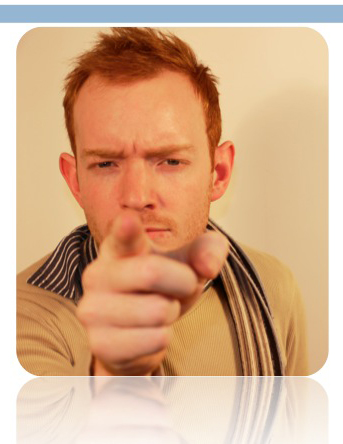 Dan Pye is Co-Owner with his Partner, Lindsey Brown, of Dark Matter Cafe LTD and Dark Matter Events LTD, a unique Coffee Shop and Comic Book chain, based in Durham UK. The cafe's are a unique coffee house experience, with specific retail enhancements, a Comic Store, Merchandise, mixed with gaming venue for, table top gaming, RPGs, online and computer gaming, trading card games. For more information please visit
www.dark-matter.co.uk
Previously responsible for changing the face of some of the largest businesses both regionally and internationally from the UK, USA and Canada, I have been working in Radio and Businesses Development since the age of 15 when I was told by a careers advisor I would never be a Doctor!
2004 – 2008 (from fresh faced to Executive)
So strangely ended up going to college and doing a media course, during which I spent some time with various Radio Stations, Universal Studios and the BBC TV Crew as well as touring the UK with a Stage Production Company during a short stint at Uni on a Stage Management and Technical Production Course. One group of amateur broadcasters I ended up spending most of my time at was CBIT who ran a couple of different community projects; City FM, WEB FM, EEB and then the full time community station NE1fm, which still broadcasts to Newcastle and Gateshead. After some time I joined the board of directors of CBIT aswell as an active member of the Station Management. I later became Vice Chairman before leaving the group to pursue other things.
2008 – 2010 (Business 2 Business Relations, Business Marketing & Management Development)
After this time I continued to do various broadcasting bits here and there and many many many DJing/Entertaining gigs in various places such as Bowling Alleys and many other pubs and clubs. On the other hand I was building up an impressive portfolio of B2B sales experience and consultancy learning about the inner workings of local and nation business, supporting them, analysing accounts and marketing strategy to create powerful brands. From face to face solutions for clients selling Electronic products and services to customer service improvements and customer experience improvements from some of the UK's largest brands!2010 – Present (International Business Developer)
Most of my time since then has been spent developing my consultancy skills, with various voice overs and voice tracking gigs behind me. I have some of the best experience in the commercial side of radio as an Account Manager at
Star Radio
in Darlington trained and coached to be exceptional by some of the most notable and experienced people in the industry, not just from the UK but all over the world. This built a phenominal amount of knowledge in how to correctly represent your business, develop it, and coach you in the right direction. Been a business owner can be clouding and overwhelming at time so my job is to make that easier to digest and help you get control of it again, then kick start your next project.I build and develop websites which I have since 2003, over the past 24 months I have added a Shopping Carts and a large number of Professional Websites to my portfolio as well as web maintenance.I am known as a one hit package for representing, developing and pushing your business forward to achieve goals, you never thought you could.
Recently, leading up to opening Dark Matter Cafe LTD, I was working on a number of projects from, Sponsorship and Promotions transition at NE1fm 102.5 in Newcastle, Developing a new business image and business restructure and marketing at iMemoryBox.com. I also work with a number global clients in the UK, USA and Canada. I still keep in touch, and support most of these clients on a regular basis.
Some of the Businesses Dan Pye has worked with and for…
| | | | | |
| --- | --- | --- | --- | --- |
| | | | | |
You can find out more about some of my experiences and portfolio by clicking on any of the following links;